Hey you guys! The amazing folks over at Bitten By Books are hosting an absolutely ASTOUNDING giveaway...they are giving out not one, not two, but FOUR giftcards to amazon or B&N. And these are BIG giftcards. We're talking 50$ and 20$ people! There are TONS of ways to enter so fill out the rafflecopter below and good luck!
a Rafflecopter giveaway
In other giveaway info, you have 15 hours (though I might extend due to low entries) to enter to win a book of your choice from Kelley Armstrong's Women of the Otherworld series! This was my intro series to werewolves and I definitely believe that this is one of the BEST Urban Fantasy series out there. So wether you're starting from the beginning with Bitten or rounding out your collection with Thirteen, enter today right
HERE
and win your copy!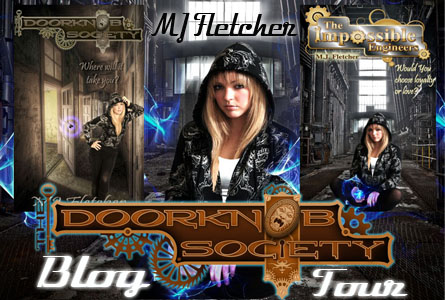 Last but definitely not least, The Doorknob Society Blog Tour came through over the weekend and it too has very low entries. I think that's CRAZY because it was a really original paranormal/steampunk/fantasy thing that was unlike anything I've ever read before...make sure to check it out
HERE
to win a free copy!