In My Mailbox is a fabulous meme brought to you by the Story Siren that let's us all show off what kind of fabulous books and swag we've happened to pick up during the week.
I can't believe all the fantastic things that came my way this week! So. Many. Books!!!
Holy freaking crap! I guess there was a backlog at my post office or something...that or they were making up for not bringing me any bookish presents last week. I am SO excited for what I found IMM this week!
For R.A.K
I got If I Stay by Gayle Forman from
Waiting on Sunday to Drown
I got Nightshade from (unknown) Please tell me if this was you so I can thank you!
Paranormalcy also from (unknown)! I THINK I know who sent this, but still...let me know so I can thank you properly!!
The Beautiful Dead from the amazing Mel at
Just One Opinion
!(Seriously, check this chick out...she rocks my face off!)
Dead Reckoning by Charlaine Harris from Karen at
For What it's Worth
FOUR books from the fantabulous Claire at I
ncognitus Scriptor
Halfway to the Grave by Jeaniene Frost
Magic in the Blood by Devon Monk
Magic to the Bone by Devon Monk
Nightwalker by Jocelynn Drake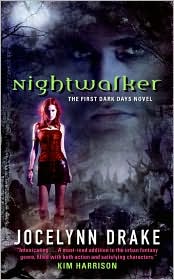 Thanks to everyone who decided to blindside me with their RAK or those of you who had giveaways and let me win fabulous prizes this week! Love you guys! So what was in your mailbox this week???