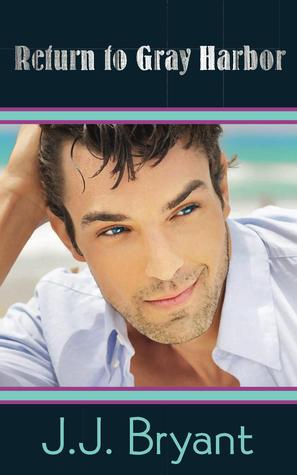 Title: Return to Gray Harbor
Source: Goddess Fish Blog Tours
Synopsis:
Michael Malone has everything a man could want: money, success, looks, even an apartment in New York City. He had never planned on going back to Gray Harbor, but his mother needed him. And there was no way he would ever stay in Maine. At least that's how he felt before Beth Adams. The talented chef is nothing like what he thought he needed, but now she's all he can think about.

Then trouble at work pulls him back to the city and back into the life he worked so hard to build. And while it no longer seems to be everything Michael wants anymore, he can't simply leave everything he knows behind. Or can he?
~Try an Excerpt!~
The morning sky was glowing pink and the air smelled of salt. The low humming of Michael Malone's rental car seemed a little out of place as he pulled up the dirt road to a ramshackle house that looked like it was badly in need of repair. The Penobscot area was now known as one of Maine's most picturesque escapes. He stepped out of the shiny black Mustang coupe in a two-piece suit and necktie. They weren't Armani, but you could tell they were expensive despite the understated look. He halted in front of the faded red door of the sea-worn Cape Cod home.
"What happened to this place?" he mumbled as he stared at the worn shingles that were left clinging to the home. Definitely not picturesque, that's for sure, he thought. The cedar shingles were either missing or faded and worn beyond the usual salt grey that New England homes had become known for. It had been thirteen years since he'd been back home. It felt like forever and just yesterday all at once.
He was home. His skin prickled with goose bumps and a sense of uneasiness spread through him. Instinct screamed at him to head back to the car and get as far away from Gray Harbor as soon as possible. But he had to be there for her, for all of them.
He had seen his mother and siblings periodically since his impassioned vow almost thirteen years ago never to return, but he had kept true to his words until now.
~Meet J.J.Bryant!~
After spending years working in the fast-paced business world, author J.J. Bryant is happy to be living her dream of writing romance. She has her MBA and you may see her bring a little of that experience into the lives of her characters. J.J. Bryant grew up in New England and loves hiking and biking with her family and her miniature schnauzer puppy.
J.J. will be awarding a $20 Amazon or Barnes and Noble GC to a randomly drawn winner via rafflecopter during the tour.