So I know I've kept you all waiting...I've been dying to announce the winners for Let's Get Steamy, but I was having a bit of difficulty with my computer...the wi-fi chip died! So, like the crazy computer nerd I am I ran right out to Best Buy and cried at them to fix it for me...lol
First of all I would like to thank all of the participants in Let's Get Steamy! From the artist spotlights to the guest posts, I couldn't have done this without your contributions and thoughts! I am so thrilled that I had a chance to talk to you all and I look forward to keeping up with you all at various Cons and events!
Okay, I know you're all just freaking out about who won what, but I'm going to take a moment to show ALL of the prizes for the GRAND PRIZE GIVEAWAY of Let's Get Steamy! Remember, that for every comment on a non-giveaway related post counted as an entry into the giveaway...The majority of the prizes were kept under wraps to surprise the winner so I am hoping that you all get uber excited for this. Though I only got to one movie review, there is a lot more out there in the Steampunk genre so I am giving the GPW THREE Steampunk DVD's
Wild Wild West
(Though hailed as one of the worst movies of all time...I maintain that the reviewers just didn't understand Steampunk...I enjoyed it and I think that it has lots of cool Steam elements that should be celebrated)
Suckerpunch
...A kick-ass, girl power Steam movie...a tad confusing...but I loved it
HUGO!!!
That's right, the award winning Oscar-show-stealer that not many people have seen...Well, I have, and I absolutely adored it! Three cheers for Steampunk going Mainstream!!! Huzzah!!! The GPW will have to wait on their copy though...it hasn't come out on DVD yet!
In addition to movies...the Grand Prize Winners will receive books 1-3 in my two of my favorite Steampunk series and book 1 in my ABSOLUTE Favorite Steampunk Series OF ALL TIME!!!
The Parasol Protectorate Series Books 1-3 by Gail Carriger
The Clockwork Century Series Books 1-3 by Cherie Priest
The Iron Duke by Meljean Brook
And last, but CERTAINLY not least...the Grand Prize winner will be gifted with some FABULOUS custom made Steampunk Clothing, Jewelery and amazing accessories by all of our Spotlighted Artists and a few more!!!
From Professor Raven the winner will get this beautiful and eerie hair comb and earring combo:
From the Marvelous Marelle, the winner will receive this one of a kind, hand crafted, EXTREMELY ornate necklace worth about 100$!!!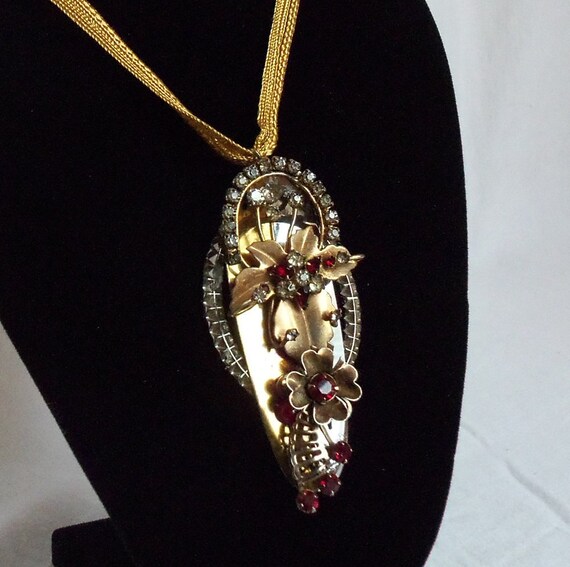 And from the fantastic Esther at Once Upon a Bustle, the winner will be blessed with their very own, custom-made, Steampunk Vest!!! In the case of a woman winner(which it is :P) the vest will be customized to be more feminine... yay!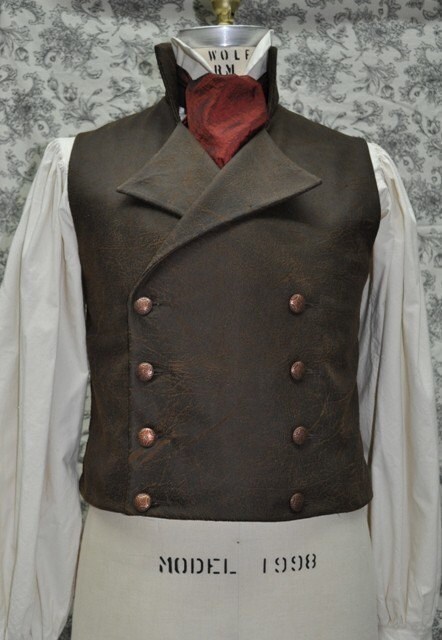 SO...are you all excited? Probably no one is reading this post at this point and they are already reading who the winners are...*Sigh* oh well! without any more beating around the bush and no more ado...I give you the
The winner of 5 Stages of Grief by Bethany Ramos is:
Sarah Hollingsworth!!!!
The winner of a customized Steampunk hat from Esther at Once Upon a Bustle is:
Ashley Prince!!!!
The winner of the Hopscotch Couture Secret Compartment Bracelet from Marelle is:
Giada Mariani!!!!
The winner of the Nautilus Brooch from Professor Raven is:
LuAnn Thoner!!!!
And the Winner, of the HUGE, Grand Prize Giveaway....getting ALL of the above mentioned Steampunk Fabulousness is:
Lindsey Nickisch!!!!
Congratulations to everyone! I am so excited because most of you have been AVID followers of Let's Get Steamy! Both Lindsey and Ashley commented on almost EVERY SINGLE POST so congrats chicks and I hope you enjoy your prizes!!! I am so thankful to everyone who commented, discussed, and shared the word about the event! I am absolutely ecstatic about how the event went and I am so ready for it to come around again next year! lol.
Winners, please contact me at my email address (andralynn7 AT gmail DOT com) within 72 hours so that I can get your information to send out to the artists!