It's Time for one of my all-time favorite memes! Feature/Follow Friday brought to you by the fabulous Parajunkee! It's a chance to get to know our fellow bloggers by bombarding them with personal questions and forcing them to follow you...well...not really...but it is freaking awesome so you should participate...This Week's Prompt is:

Q: What superhero is your alter-ego?
Like Parajunkee, I also have a thing for cats...though in my case it's the more extreme wild version. Say hello to Chetara from the Thundercats!!! Muy Sexy no??? I was a tad well, unborn...during her first incarnation ( I believe Thundercats were on in the 80's?) but I had a friend in high school who had all of the episodes on DVD and we would hang out and watch them in her basement. I love Chetara's kick-ass attitude and that she can hold her own in a pack full of boys.
TGIF

is a weekly meme to re-cap the week's posts & to propose a question for my followers. It is run by Ginger at

GReads.

This week's question is:

What are Some Book Blogs That Make You Smile? Pick 5 book blogs you visit often & think others should, too:
That is a pretty hard question for me. I mean...I blog stalk SO much and there are SO many blogs that I have to constantly keep up with because they are really fantastic. I could probably name 15-20 without breaking a sweat...but here goes...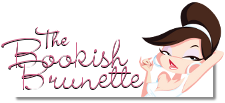 This should come as no surprise to you all. If you've found me , you've probably found Ashley, the
Bookish Brunette
...and she is 100% Fabulatude. Yes...that is a combo of Fabulous and Attitude. This chick rocks it, whether "it" is stilettos, or being one of the best book bloggers out there :)
Mickey at
I'm a Book Shark
is also amazing. This girly is a monster reader, and also reviews a ton of audio books, which is cool because she's helped me branch out and find great audio books that I'd never have tried without her...she is also a fabulous twitter friend to have and I wish her and her new fiance all the best :)
Melissa at
Just One Opinion
is a great Twitter-friend as well...she's always there with advice or just for a chat, and she has some really fantastic reviews and really awesome giveaways. Just please don't mention that for a brit, she doesn't really have an English accent :P. She's been living in America for years people! Things like accents tend to fade!! I <3 this chick and you should too...GO FOLLOW HER!!!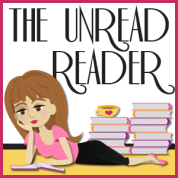 Missie at the
Unread Reader
practically needs no introduction. She is the fabulous creator of one of my absolute favorite memes...The Book Boyfriend!! *swoons!* Check out her site on Wednesday(or Topless Tuesday for that matter) and you will find yourself in need of a cold shower asap...Besides having pictures of guys with muslces and buns that I'd like to sink my teeth into...Missie is an AMAZING blogger...she's kind of my idol and I <3 her a lot. If you aren't following her, you're missing out big time!
Giselle from Xpresso Reads is a Reading DEMON...it's hard to keep up with this chick! lol...she has really interesting reviews as well and her site is muy pretty...plus...anything with Xpresso in the title has to be great right? right? RIGHT! Giselle is also very interactive! Her comments and thoughts on other bloggers post's are always funny, smart, or just awesome and nice :) Yay Giselle!
Happy Friday to all my amazing followers, friends, and fellow bloggers! I hope you have an amazing weekend!