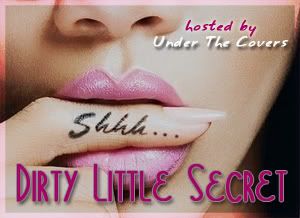 This week's dirty little question is:
"Tell us who is in your harem of deliciously sexy book heroes"
Holy Crap...I think the better question is who ISN'T in my Harem of Hotties??? Pretty much every other book I read adds to the hotness. But here's my list of the top mouth-watering men that I could play with ANY day.I seem to have a soft spot for the men of Merry Gentry's world...but seriously...you all should too...they are freaking FIIIINEEEE.
Doyle from the Merry Gentry series
Jean-Claude from Anita Blake
Bones from the Night Huntress
Maddox from Lords of the Underworld
Joseph Jared from Bloody Jack
Barrons from the Fever series
Ethan from the Chicagoland Vamps
Galen from Merry Gentry
Acheron from the Dark Hunters
Frost from Merry Gentry
How about you? Who would you keep locked up in your closet? Or hold hostage down in your basement? Or simply have them waiting of you hand and foot? Hmmm???