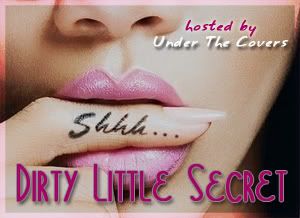 Dirty Little Secret
is a weekly meme hosted by Under the Covers. Every Thursday we get to know other bloggers and readers more intimately by asking them a question hoping to reveal their dirty little secrets. We hope that you will all join us!
To participate in the meme all you need to do is:
1. Be a follower of Under the Covers.
2. Create a post in your blog taking the meme image (code above) and copy instructions.
3. Answer the question we propose! This can be done in any way you like, post a video, write a post etc.
4. Then add your link on Under Cover's blog.
"

The cougar is in town...Which YA hero makes you wish they were legal?"
Wow that is a tough one...I've been reading a lot of YA lit these days and I've fallen in love with quite a few hot pieces of jail bait over the last few weeks. I don't think I can pick just one so I will go with my top few...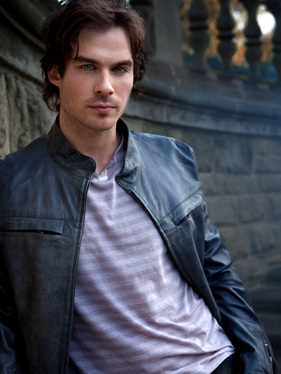 Honorable Mention: Damon Salvatore from The Vampire Diaries. I liked him in the books, but that's nothing to how I have fallen for him in the TV series. Such a sexy vamp...but then again since he's technically hundreds of years old, is he under-age still?? He's the dangerous bad boy that you can't help but fall for, even knowing that it could be the last thing you do.
Runner-up would have to be Jay Heaton from Kimberly Derting's The Body Finder series. He and Violet have been friends since childhood and he's the rugged and woodsy boy next door. You can't help but fall for that gorgeous head of wavy blonde hair, a body built by sports, and a smile that could melt the Himalayas.
And the Winner of "The Boy I'd Risk Jail For" Award is....
Alright, for those of you who don't know him, my darling Etienne (from Anna and the French Kiss by Stephanie Perkins) lives in France, speaks at least two languages, has an English accent, and is probably the hottest 17-year-old I've ever felt pervy feelings towards. His carefully "sleep touseled" hair, the fact that he's confident enough to wear ugly hats and actually being able to pull them off, and his witty, hilarious banter bumps him to the top of my cougar-worthy boys.
Well, that was my dirty little secret. What skeletons have you got hanging around in your closet??